---
---
Balance, speed, strength and coordination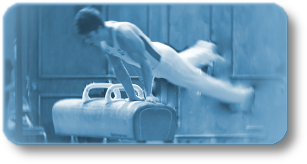 © 2008, Martin Cathrae
As a small, UK based software developer and integration services provider, we have the technical skills and scientific background to deliver complete solutions to your business or institution.
Get the attention you deserve
Would you rather be a major customer of a small, agile business - or a tiny customer to a multi-national?
When a customer selects Alces Software as their integration partner, our aim is to deliver a solution that suits their requirements in the way we'd like to be treated. Our internal project management and software development teams are experts at delivering solutions that meet your requirements and timescales, while maintaining the flexibility to build, service and install clusters built from the latest, cutting-edge components. Where ever you buy your computers from, we can deliver a fully integrated solution that will get you up and running as quickly as possible after delivery.
We welcome feedback and are constantly striving to improve our software, delivery and support services with feedback from our customers. If you find an application particularly useful, let us know - we may be able to incorporate it into our Gridware packages. We greatly value the partnership we have with our customers and believe this delivers benefits both to the companies and institutions we supply and the wider HPC community.
We work with you to achieve your HPC ambitions
And we're with you every step of the way.
We provide fully integrated solutions, tailored to your requirements. Our project management team will work with you during the entire lifecycle of the project. As standard we provide:
Site survey
Software preinstallation meeting
Staged build in our UK-based build centre
Delivery to customer site
Removal of packaging materials
On-site handover and training services
Choice of support packages