---
---
We're hiring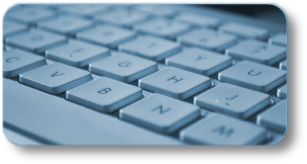 © 2011, David Francis
Come and join the team working to shape the future of high performance computing.
Become a part of our team
Alces Software designs and develops innovative software for HPC/supercomputer systems across the UK. We are advocates of open-source software and strongly believe in community-driven development. We have a wide customer base in multiple market sectors including academic/research institutions, banking, manufacturing and Formula 1.
As a growing business we are looking to expand our team to continue to build our vision of lowering the barrier to entry for high performance computing. Join us at this exciting time and help us to shape the future of HPC.
We understand that the most valuable assets a company has are the people it is built upon. We are committed to being an employer of choice and provide benefits to employees such as the opportunity to join a generous private pension scheme and options for homeworking where suitable.
Apply now
For further information about job opportunities, please contact us at jobs@alces-software.com. To apply for a position, please send us your curriculum vitae and a covering letter by post or email.
No recruitment agents please
We do not enter into any arrangements with cold-calling recruitment agents. Any recruitment agents that make contact speculatively will be noted and will not be used for recruitment purposes in the future. Thank you.
Join Alces Software
We are currently seeking candidates for the following positions:
Linux Devops Engineer
£27-37k per annum, dependent on experience
Develop UNIX administration and programming skills
Provide systems-level expertise for the configuration and deployment of HPC systems
Make use of cutting-edge technologies
No prior knowledge of HPC required
Graduate Software Developer
£25-32k per annum, dependent on experience
Develop programming and architectural design skills
Design, implement, test and deploy software products
Make use of cutting-edge technologies
No prior knowledge of HPC required