---
---
We do the configuration. You do the science.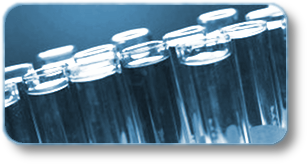 Your scientists are experts in their field. Leverage our expert HPC engineers to deliver the solutions you need.
Building from the ground up
Creating a new HPC cluster from component parts can take many hours, days or weeks.
Once the hardware has arrived in a thousand separate tiny boxes, everything must be unpacked, assembled and cabled in a configuration that will work best for your applications. After the physical install, the software build can begin, incorporating the component parts needed to build a full solution. Once everything is built, the cluster will require burn-in and testing to ensure stability before entering into service.
We build it so you can use it
Our cost effective pre-built solutions allow you to focus on your applications, not your hardware.
By delivering a fully integrated solution, you receive the solution you need as quickly as possible with the reassurance of an expert software support team to answer your questions.
Our rapid deployment methods provide the shortest installation time with simple, repeatable solutions. We work with hardware vendors, channel partners or directly with customers to build an end-to-end solution that suits your needs. We offer both fixed-price and day-rate contracts with discounts for repeat and academic customers.
Our state-of-the-art build facility enables us to pre-configure systems before being delivered to your site, ensuring that everything is ready to go as soon as installation is completed in your data centre. Alternatively, builds and upgrades of your existing facilities can be performed remotely to suit your needs.
Commercial solutions and software support
For larger environments requiring commercial software support, we can provide a number of services around our open-source solutions and software suites, including:
Consultation to provide an initial environment audit and system configuration plan
Installation and configuration of software in your environment
Benchmarking and software validation on your systems
Custom development to support specific operating systems or applications
Training for users and system administrators using HPC software in their environments
Complete HPC solutions
To help you get up and running as quickly as possible, our standard cluster installation services include:
Site survey
Software preinstallation meeting
Staged build in our UK-based build centre
Delivery to customer site
Removal of packaging materials
On-site handover and training services
Choice of support packages
Your environment, preconfigured. Your applications, preinstalled.
As part of the preinstallation process, we work with you to help you to specify your specific system configuration and software needs:
Network ranges and IP addresses to suit your site
Integration with existing user authentication systems; e.g. LDAP, ActiveDirectory, RADIUS
Hardware configuration; e.g. disable hyperthreading, service processor configurations, KVM configurations
HPC software; e.g. Message passing interface (MPI), compiler requirements (including commercial compiler suites), threading libraries, maths libraries, cluster scheduler

Data storage configuration, including clustered, network and parallel storage requirements

Extra applications specific to your requirements; e.g. bioinformatic utilities such as SAMtools, fluid dynamic suites such as OpenFOAM, biochemistry tools such as Gromacs