---
---
Simplifying system delivery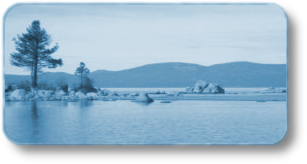 We make it easier to plan, build, deliver and commission your high-performance compute and storage environment and simplify its operation for both your system administrator and your HPC users.
We can help you achieve your HPC ambitions
The huge variety of hardware platforms and software distributions available is difficult to navigate with compatibilities changing day by day. Building a large environment requires careful planning and execution to avoid spiraling costs and management headaches later on. It's no wonder that so many information technology projects overrun both their budget and timetables.
A flexible, affordable service
We are able to provide a wide range of software installation and integration roles, delivering a flexible, affordable service which customers can use to augment their existing IT staff to deliver complex computer systems. We can save you time and money when deploying high-performance compute clusters and storage systems with our automated, repeatable software implementation solutions.
Distributed systems can be expensive to design, implement and support – to maximize your return on investment, we can provide standardized software installation and integration services for a range of complex systems including:
Workgroup storage systems
Parallel and distributed filesystems
Reducing the barrier to entry
The latest hardware is useless if your users don't know how to run their jobs.
We aim to make HPC more accessible with battle-tested open-source technologies, helping to increase your return on investment and improving utilisation of your machine. Our solutions can include:
Pre-configured cluster scheduler
Gridware application packs
Cluster tools for users
Comprehensive user documentation
Alces Portal for job submission
Web based file management
Comprehensive cluster management software