---
---
Support how you want it, when you need it.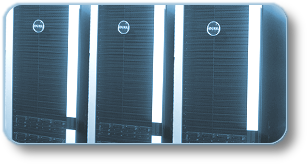 If things go wrong, you need someone you can call. However, you don't want to pay for something you don't need. We offer customizable support agreements to suit your requirements.
Support packages
Software support
Our software support packages include configuration, troubleshooting and maintenance provided via telephone, email and remote access engineer support if permitted at your site. Customers are granted access to the ticket management system, recording all support requests entered for a particular service contract. Our support agreements can include 2-day, next-business day or 4-hour-24/7 response to support tickets for critical issues and named primary engineering contacts for continuity of support requests.
Fully comprehensive
We aim to provide a complete service covering all aspects of your HPC facility, including:
Cluster management software
Linux operating system
Software updates including security and feature enhancements
Cluster scheduler software usage, configuration and usage accounting
Interconnect usage, maintenance and performance tuning
Failover system maintenance and testing
Diagnosis of hardware, software, interconnect or storage issues
Disaster recovery for installed software
Cluster integration, expansion and segmentation advice and planning
Annual cluster health-check service
Flexible support options
We provide four base support options which can be used as starting points to build your preferred support package.
Base packages
Bronze support; software stack maintenance and updates with a variable number of hardware diagnosis instances
Silver support; adds high-availability and parallel filesystem software support and hardware diagnosis support
Gold support; adds open-source application support and managed hardware support
Platinum support; fully managed service with 24/7 remote monitoring